Goldshell CK-BOX Nervos Network Miner Specifications:
Manufacturer: Goldshell
Model: CK-BOX
Also known as: CK-BOX 1050GH/s
Release: July 2021
Size:178 x 150 x 84mm
Weight: 2KG
Noise level: 35db
Fan(s): 2
Power: 215
WInterface: Ethernet
Temperature: 0 – 35 °C
Humidity: 5 – 95 %
Buy Goldshell CK-BOX Nervos Online
Introduction of CK-BOX Nervos Miner:
Nervos is committed to building a hierarchical distributed application network and building a decentralized economic infrastructure. CKB is an on-chain token of Nervos.
Its mining algorithm is Eaglesong. It supports Jinbei CK5, Toddminer C1, and other ASIC mining.
The use of GPU and FPGA mining machines for CKB mining is too low, so it is no longer recommended.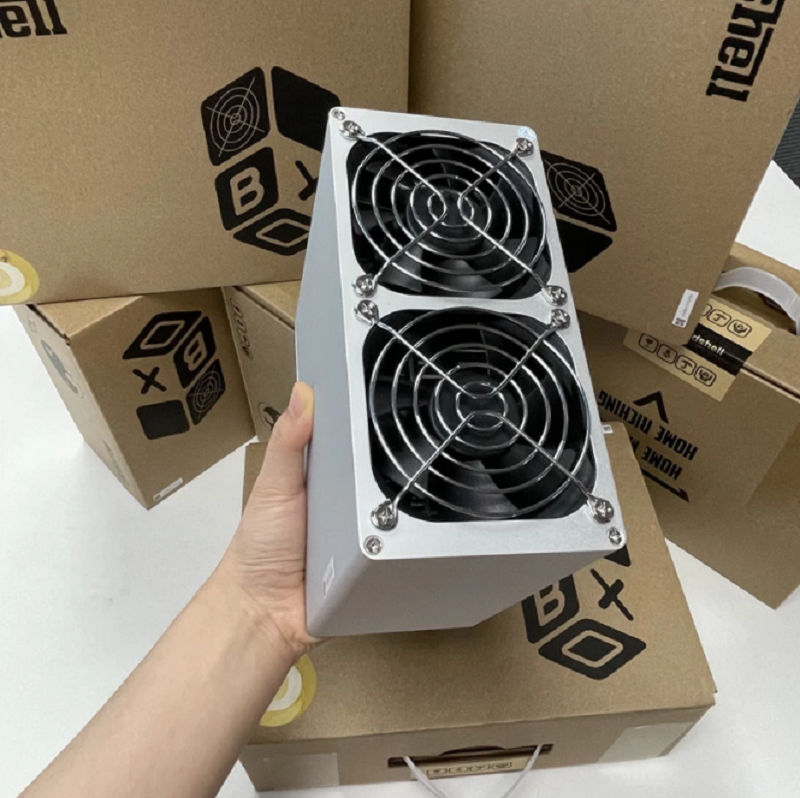 Alternatively, you can check for Goldshell CK-BOX Nervos Network Miner specs on goldshell.com
Mining Coins:

WHY CHOOSE US?
With PSU/Free Shipping.
Support 24/7.
Order processed within 2-7 working days maximum after confirmation of payment.
Delivered worldwide via DHL Express.
Payment Methods
Methods of payment: Bank Transfer, and Cryptocurrency, to see all the payment methods please visit: Payment Methods.
A 180 days warranty is provided starting from the shipped date.
Best Goldshell CK-BOX Store
Before shipping – Strict quality inspection and carefully packed.
Within warranty period – Repair/replacement service.
After the warranty period – There will be repair/replacing costs incurred.
After-sale support – Technical support and repairing service are available 24/7 for the full life of the miner.